T1W4 – 23 September 2022
Let's Go Sabres!
Co-Curricular Activities
Our Primary school students started their term 1 CCAs last week. It was great to see the students and teachers all very excited as they headed off to their programme areas filled with excitement.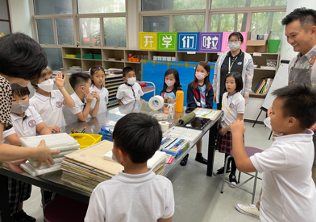 After School Programme
After School Programme Session 1 will commence after the October break for students in Grade 1 – 12.
Look out for the brochure and detailed programme offerings on SchoolsBuddy! Registration will open on Monday the 26th and close on Wednesday the 28th. It is our hope that all students will be able to find an area of interest and get involved in one or more of the amazing programmes being offered. We have many diverse and holistic options from traditional, curricular extension, innovative and student led.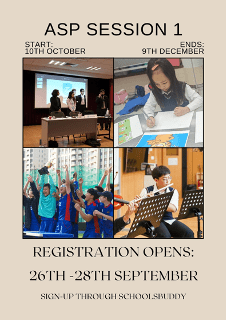 Sabres Volleyball
Let's keep the momentum! Sabres Volleyball teams start the season with two wins.
After fast team selection and patience through 2 weeks of training, our D1 Girls team was finally able to test themselves against an opponent. The team came out confident and energized, sticking to their game and kept the opponent at arms length throughout the game, never allowing them to gain too much momentum. We are excited to build on this victory and look for ways to continue improving. D1 Boys had a shaky start with players committing unforced errors in ball reception and service. However, the core players' experience contributed a lot in keeping their minds focused and resilient in the game. The players fought hard to force a win in a thrilling set at 27-25. The team has shown more confidence and kept the momentum to take the lead in Set 2. With more composure throughout the set, the team ended the set at 25-21.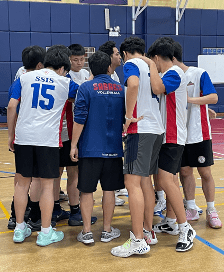 Upcoming Events
Senior School
15 October – SSL Swim Round 1 at SSIS
Primary School
15 October – SSL Swim Round 1 at SSIS